We provide Cancer Care for All. Don't move! We are here for you.
Whether it's a recent diagnosis or you're used to the terrain, we're here to walk with you.
Oncopadi is what happens when your expert caregiver is also a supportive friend. Best part? It's completely digital, so you can stay where you are.
Save cost and time by working with us to deliver quality health care to your team through our digital health programs. From Corporations to NGOs and Healthcare Providers, we meet you where you need us.
Work with us to design digital health programs that suit your needs.
We are supported by global partners who believe in our vision of increasing access to cancer care in Africa through
technology.
We partner with health insurers, not-for-profits, diagnostic centers, hospitals, patient advocacy organizations,
professional associations, government, and private sector to deliver personalized cancer care across Africa.
If you are interested in accelerating the e-patient movement in Africa,
contact us
to strike a partnership that benefits people living with cancer.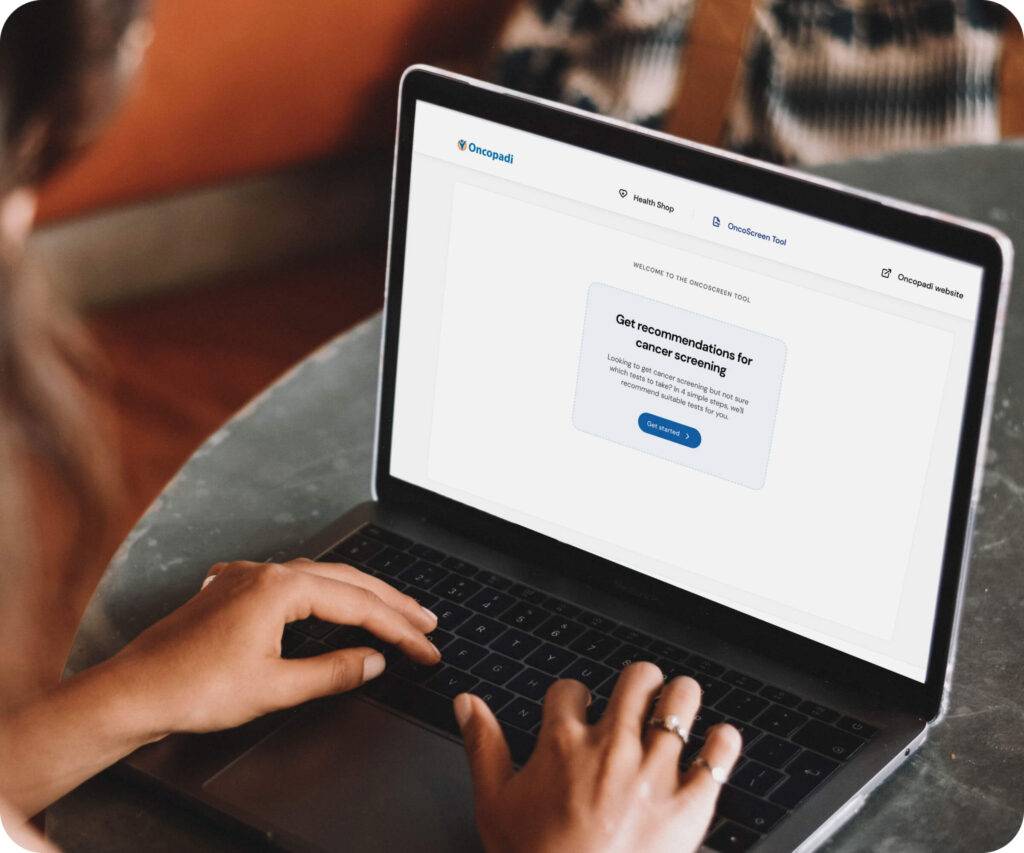 What screening are you eligible for? Find out with our OncoScreen tool!
Tell us a bit about you and our OncoScreen tool will suggest appropriate screening tests for you.