Oncopadi is a healthtech company dedicated to expanding humane cancer care across the health ecosystem in Africa starting with Nigeria.
Through cancer research & development, we work to improve clinical outcomes for patients and strengthen health systems to provide holistic oncology services.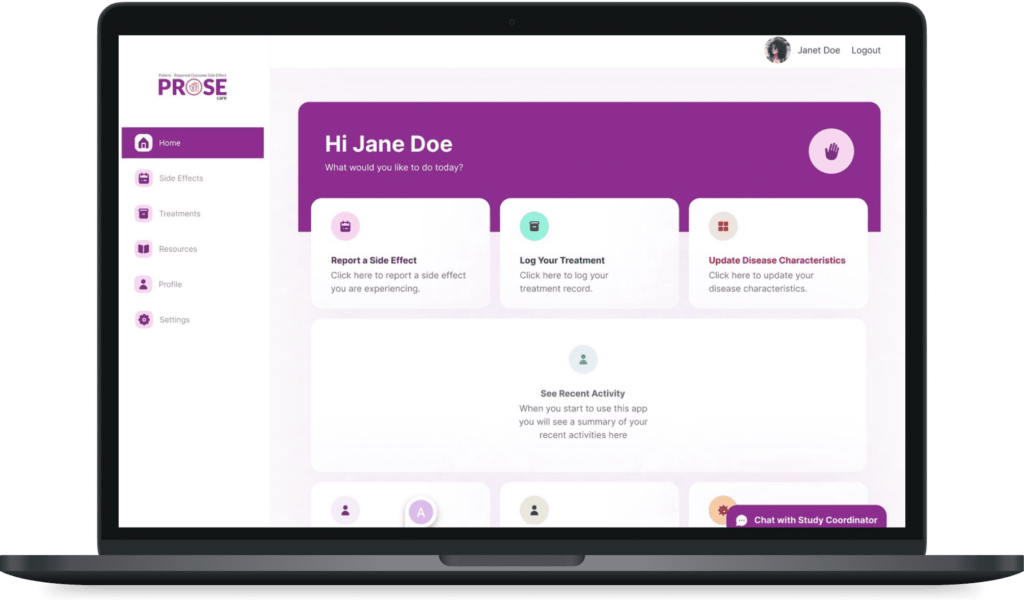 About 60% of people diagnosed with cancer require radiotherapy treatment at some point in their care. 
Radiotherapy is an essential treatment option in cancer care. However, radiotherapy can damage healthy cells which result in side effects.
Radiotherapy side effects may occur while on treatment, shortly after treatment or after treatment has been long completed.
Researchers have noted that most patients undergoing radiotherapy have a high incidence of side effects, do not report their symptoms regularly, and experience difficulties while trying to report their side effects.
These events may cause patients to suffer unnecessarily from side effects during treatment and in some instances, patients drop out of treatment. 
We have partnered with researchers from the College of Medicine, the University of Lagos and NSIA-LUTH Cancer Centre to explore how patients can use a digital tool (the PROSE care study app – a Patient-Reported Outcome Side Effects Tools), to report the side effects they experience while on radiotherapy and receive immediate responses from their doctors and nurses. 
This study is funded by a $20,000 International Innovation grant from the Conquer Cancer Research Foundation of the American Society of Clinical Oncology and is built by ONCOPADI TECH.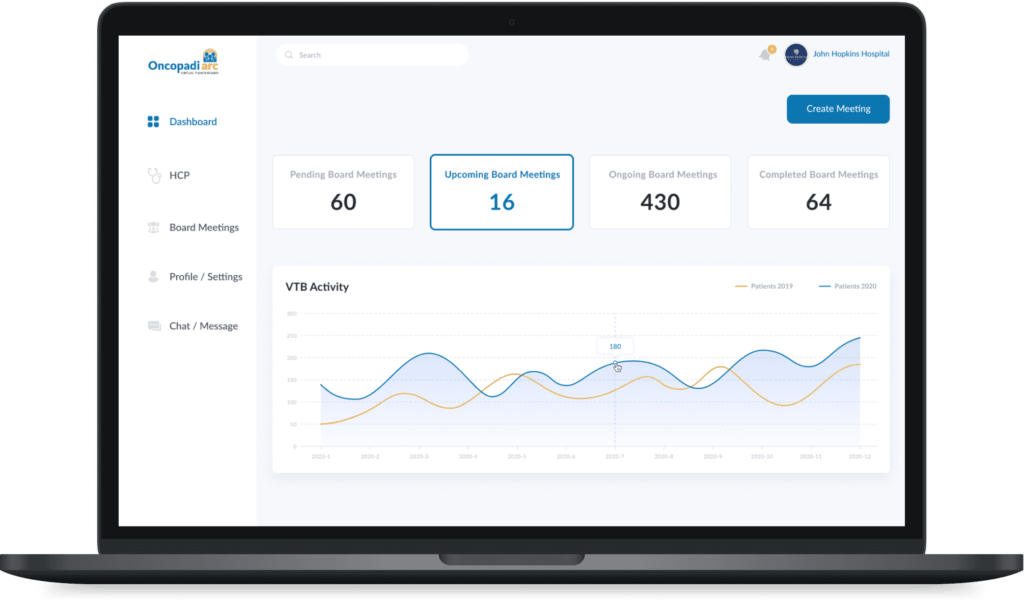 The gold standard of cancer care is to discuss each patient's case at a Multidisciplinary Tumour Board (MTB), create a consensus clinical pathway and make recommendations on
individual cancer patients.
Unfortunately, most Nigerian cancer patients do not benefit from this level of care because of the high patient load, and the shortage of Clinical Oncologists in the country. 
To address this shortage of cancer specialists and ensure that patients irrespective of their geographical locations have prompt access to cancer specialists, Oncopadi Tech built a mobile
health platform to redistribute and maximise scarce oncology resources across Nigeria.
OncopadiARC – Accelerating Access to Remote Cancer Care
(ARC) in underserved communities is a digital public health intervention program designed to improve the cancer population's health and lower health care barriers in oncology.
The OncopadiARC platform is our proprietary tumor board that virtually redistributes cancer specialists to regions that lack.
The tumor board remotely connects cancer specialists around the world to leverage their combined experience and research prowess in making healthcare decisions for each patient.
The Oncopadi ARC is being built with funding from the US Astella Oncology C3 Prize and technical support from Microsoft, Association of Radiation and Clinical Oncologists of Nigeria, College of Medicine, University of Lagos, Pearl Oncology and other Strategic Partners.