Oncopadi is on a mission to quickly connect cancer patients to life saving resources - cancer specialists, hospitals and coping resources.
Every year, 125,000 Nigerians are diagnosed with cancer, and over 60% are recorded in deaths per annum.
We are on a mission to improve the statistics by working to improve clinical outcomes for patients and strengthen health systems to provide holistic oncology services.
To achieve this, we continue to forge strategic partnerships with people living with cancer and, oncology providers in the Private and the Public sector.
Through the Oncopadi App, we help cancer patients find specialists faster, and instantly connect them to a community of survivors and support them on their journey from the first diagnosis to the days after treatment.
Our vision is to be Africa's most connected and
patient-centric platform, where online cancer care
is as reliable as a good old friend.
You may not have an Oncologist within reach, but if you have a smartphone, that's all you need.
At Oncopadi, our goal is to expand humane cancer care across the health ecosystem in Africa starting with Nigeria.

As Africa's foremost digital cancer clinic, we are reengineering how cancer patients connect
with specialists, survivors and coping tools through A, B, C, D.
Enabling each patient or individual to generate and engage their own health data.
Empowering a new model of medicine that allows patients to track and report symptoms real time.
Creating a collaborative health ecosystem with health professionals, technologists, researchers, and patient advocates.
Designing and implementing new technologies to improve population health and lower health barriers.
This is Oncopadi's story as told through milestones.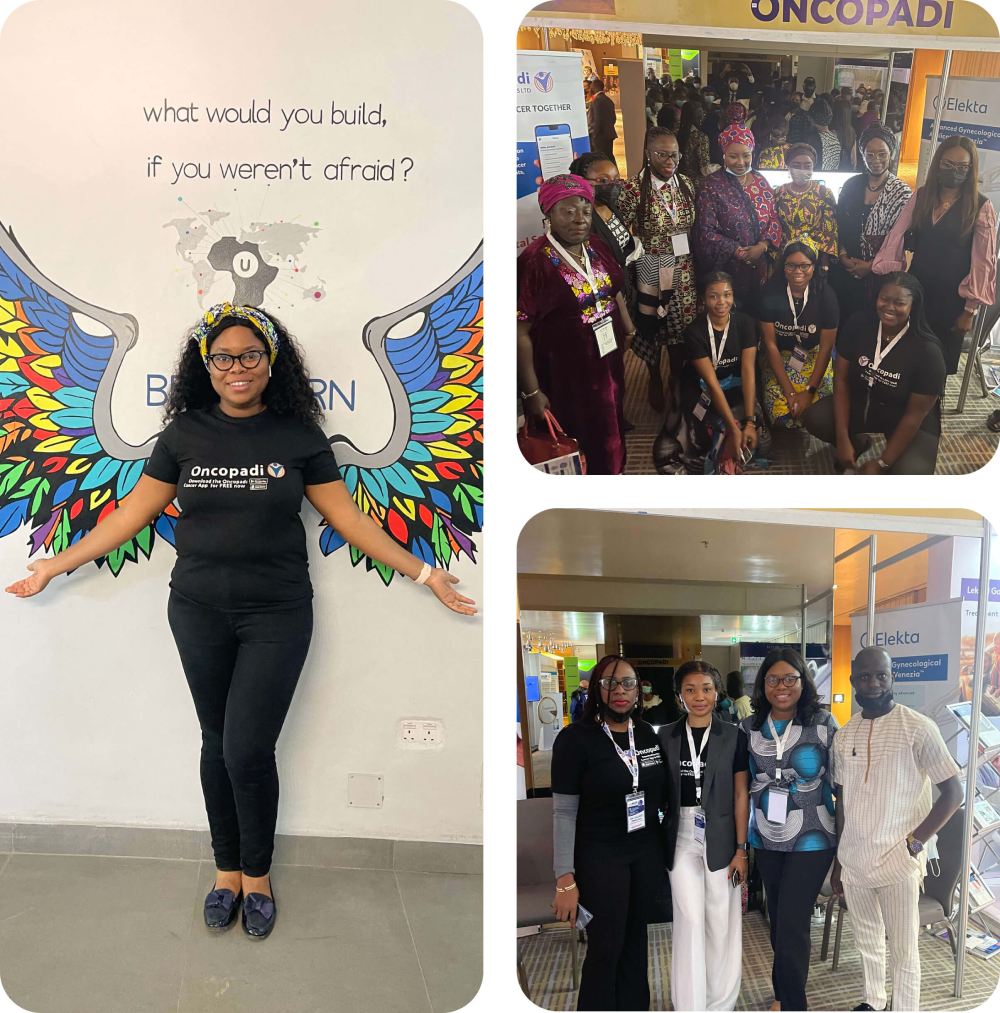 Our core values embody what we stand for
and offer the world. They are: